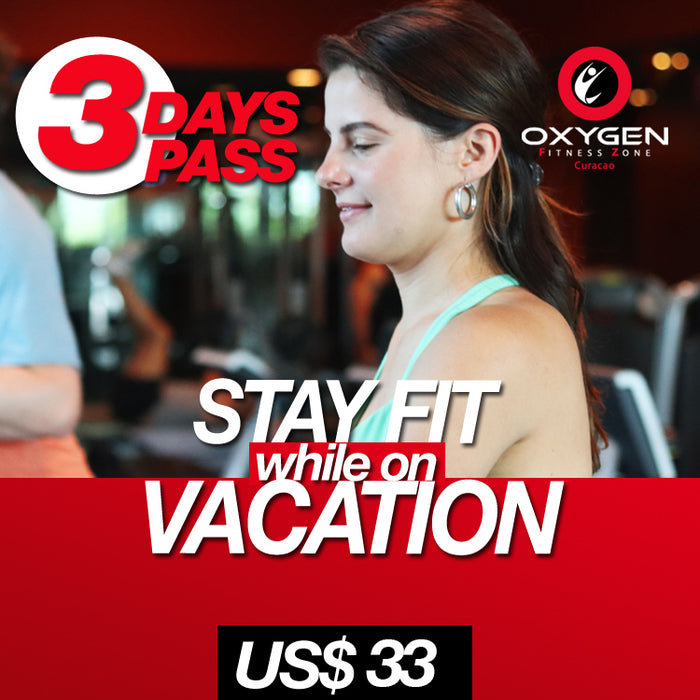 3 DAYS PASS
Looking for a way to stay fit while on vacation?
Look no further than our 3-day gym pass!
Whether you're staying in the area for just a few days or want to keep up your fitness routine while on the go, our gym pass is the perfect solution. With access to our state-of-the-art facilities, including cardio and weight equipment, group fitness classes, and more, you'll be able to stay active and energized throughout your stay.
Opening hours:
Monday through Friday 6 am to 9 pm
Saturdays and Sundays 8 am to 2 pm
There are no excuses to train!
VALID FOR 1 WEEK