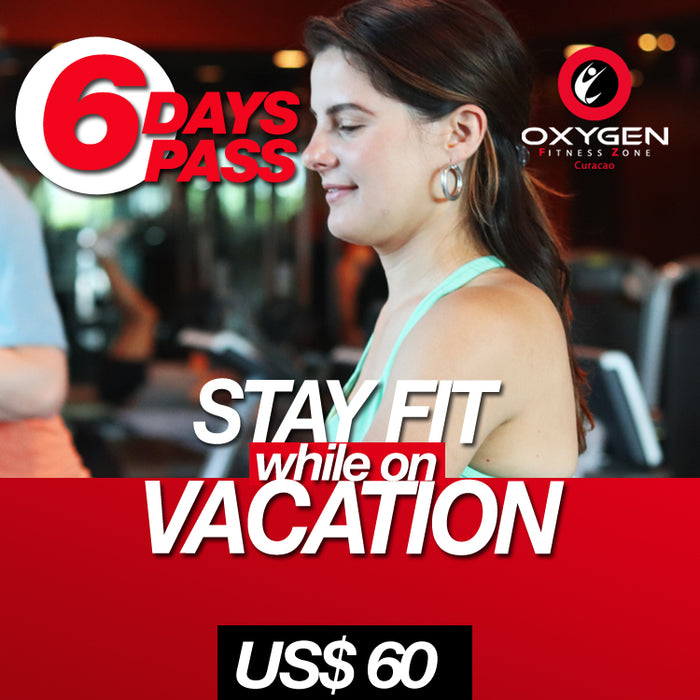 6 DAYS PASS
So why let your fitness goals fall by the wayside when you're away from home?
With our 6-DAYS GYM PASS, you can stay on track and feel your best no matter where your travels take you. Contact us today to learn more and get started!
Come to Oxygen Fitness Zone and you could continue shaping your body.
You choose the plan and come!
Opening hours:
Monday through Friday 6 am to 9 pm
Saturdays and Sundays 8 am to 2 pm
There are no excuses to train!
VALID FOR TWO WEEKS!