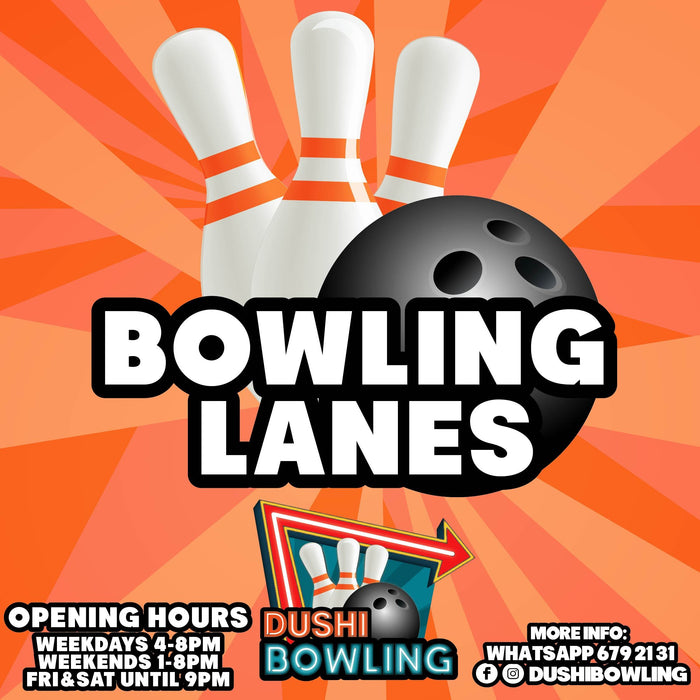 Bowling Hour
At Dushi Bowling you could enjoy and have quality time with your family and friends.
Is simple, once you have been Booked your lane you could pay it here.
You can pay as many as you want!
In case you have not booked, you can do it by CLICKING HERE and then pay it.
Then bowl and have fun!